How does someone who has a full-time job (sixth grade writing teacher) and part time job (tutoring on Thursday and Saturdays, UIL Coaching on Mondays), get time to run a business (an awesome mosaic business that is)?
Plan it.
Write it down.
Repeat it.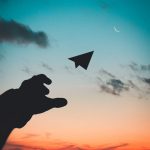 I love the saying "Shoot for the Moon and you'll land among the Stars"!
I think I'm hung on a star or two, but at least I'm among good company.
I'm huge into scheduling. I'm such a fan of Business Boutique and even bought Christy Wright's Business Boutique Planner (no affiliate program here, just straight up great stuff to share). Every week I sit down and lay out my week.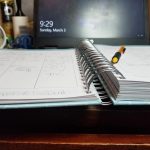 Business Boutique Planner by Christy Wright
Rarely have I met my goals.
Actually, never have I met my goals!
It's more about habit making. Getting into the routine of reflecting on what worked and what didn't work the week prior. Moving some things forward, while letting others go (that's a hard one for me because I'm such a "control freak"). It's about getting into the habit of prioritizing my tasks for the week, my non negotiables and my have-tos (like go to work daily, do the dishes daily….you get the point).
Setting new priorities and goals for the upcoming week is something I do on Sunday nights. Block a period of time where you can do this quietly. No distractions.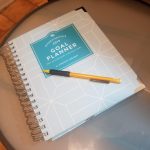 Already staring at me, begging for attention!
The BB Planner is great tool because it not only focuses on the business aspect, but it also reminds you to take care of yourself and family. The goals/tasks seem so much more real when they are written down, staring back at you.
There are plenty free ones online as well as apps for your phone.
My planner is my biggest "cheer leader". It pushes me to keep my days in focus and prioritize those tasks that wouldn't get a second glance otherwise.
You must hold yourself accountable and you must celebrate when goals are accomplished. Both are equally important. Both deserve your equal attention.
I would love to hear your thoughts or tag along on this wild ride I call my life (wouldn't change it for the world!)!
You can always find me on social platforms under: AwesomelyTraci